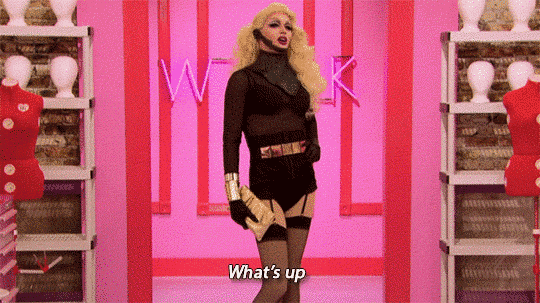 Once everybody makes their way to the Living Room, Trixie does her
very
awaited majestic entrance as she's the HA for the week. Waving at everyone like the
delicate
DIVA she is, she proceeds:
"Welcome, welcome, I am sure everyone is PUMPED about this
faboulus
very special Nomination ceremony I have prepared for y'all. This is the Trixie segment everyone!" She evilly laughs. "I have to tell you that this week was not expected at all, it was full of surprises...
Now let's get to the business, I'mma be real with y'all I was expecting more estrategic game from some of you... you guys need to step up your game! Like seriously. Since I barely had people talk to me about the whole nomination thing, so y'all better not be surprised about my decision 'kay?
Okay, with that being said, my nomination picks were..."
Suddenly Harley and Jay pictures apear on the memory wall.
"
Oh my god, those are not cute pictures
" She whispers.
"Harley... I nominated you because my secret sources have told me you've been saying some racial comments about some houseguests here, and that's a no-go girl."
"Jay... I nominated you because secret fonts said you're involved in an alliance that can affect my gameplay. And I can't risk that."
"I hope y'all don't take any of this personal and I wanna tell you that I am open to dialogue whenever you want. Especially if you want me to expand the reasons on why I nominated you"
"This Nomination ceremony is DONE, son!"