Of course Rae's first diary room would be her ugly-crying and smearing her already-nasty makeup.
Sometime between her dare and Harley's return from the kitchen, Rae had found time to go let it all out in the diary room.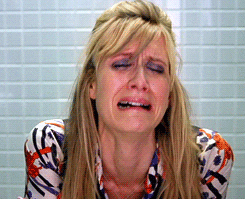 "I HATE THIS SHOW, I HATE THESE PEOPLE, I HATE
...actually De'Quan's way too fine to hate...
they all are..
."
She sniffled, wiping a huge smear of teary makeup all over her arm. Thank god De'Quan didn't know what setting spray was. "I mean... Hating people is bad and mean and I don't do that, but I am SUPER embarrassed. At least the game is fun? And y'know feeling like crap and being goofy in front of each other builds strong bonds."
"Still gonna have to get Jay back for this though."