"Hello, HouseGuests!" Val's voice booms over the intercom. "Welcome to your second Power of Protection competition of the season! Before we begin, we need to find out who will be playing alongside Bryan, C.C. and Quintin in this competition. In front of you there is a bowl with names of the other HouseGuests, the HA and the two nominees will each pick one name to see who will be playing with them."
Bryan, C.C. and Quintin each reach into the bowl at their turn and select...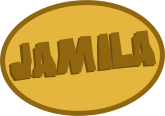 "Ryan, Rae and Jamila! You will be joining Bryan, C.C. and Quintin in this competition. The rest of you, please take a spot in the peanut gallery!"
Val waits for the HouseGuests to get settled and then continues.
"Welcome to Flipping or Flopping! Here's how it works:
In front of you there are cards flipped upside down. Each card has a pair and you must correctly pair each card with its match and place them in alphabetical order. The cards are of HGs from this season! The first HouseGuest to correctly match all the pairs, put them in alphabetical order and buzz in wins the POP! Understood?"
Hey guys! Here's a screenshot of how the randomizer went (the top three were picked):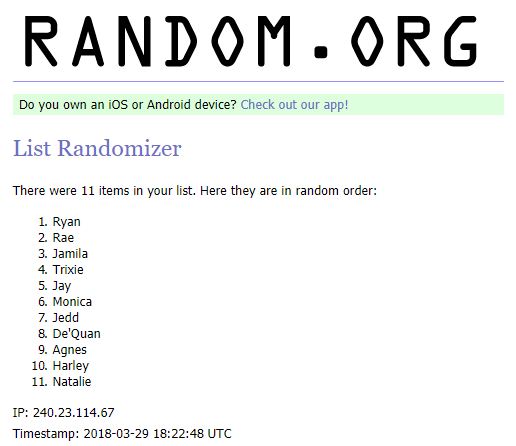 The challenge should be fairly simple. Each of you will complete THIS puzzle:
https://www.educaplay.com/en/learningresources/3610174/mh4_week_2_pop.htm
Any of you who are NOT in the game, please DO NOT PARTICIPATE.
Only the top 10 scores show up and I need to see the scores of contestants that are still in the game.
Also, you will have to make an account to upload your score, but its quick and simple. You can do that here (please use your OCs information):
https://www.educaplay.com/en/registrar.php
- If you already have an account from a previous season, feel free to use that one. Just let me know which one you are if I don't know already.
NOTE:
Use full screen mode, so you can see all of the cards at once.
Also, you have 50 moves. If you don't complete/find all the pairs within those 50 moves then you are DQ'd from the competition and its an automatic loss!
Another note for those competing: this is a SKILL competition! If your character is a MENTAL character you will add +15 seconds to your time. ENDURANCE will add +30 seconds and STRENGTH will add +45 seconds to your time.
You have 24 hrs from this post to complete the challenge. Enjoy!