The sun was shining, the birds were singing, the cameras were rolling...
And Rae was bawling her eyes out.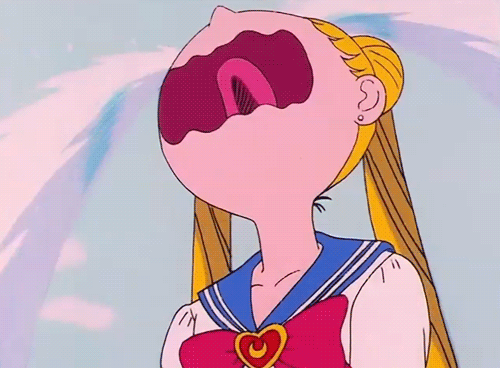 Monica's request to be voted out had touched her, and all the negative feelings that had been building up over the week were finally coming to a head. True, Monica could've been fishing for pity (as Jamila suggested), but Rae was a big ole crybaby who didn't want people to hate her, so of COURSE she would fall for it.
"SHE JUST WANTS. TO SAVE. THE BOY SHE LOVES." She sniffled, loudly SNERTing as she wiped her nose on her arm. "THAT'S SO NOBLE."
"DROWNING MISERY--MONICA--IF YOU SEE THIS SWEETIE. JUST KNOW THAT. THE MICHIGAN STATE UNIVERSITY CHEERLEADERS ARE ROOTING FOR YOU, SWEETIE."
"YOU'LL FIND TRUE LOVE AND-AND YOU'RE TOTALLY CUTE AND COOL. AND YOU CAN BE WHOEVER YOU WANT TO BE."
"A-AND I DON'T THINK YOU'LL EVER F-FORGIVE ME. BUT LIKE. IF YOU WANNA BE PENPALS OR FACEBOOK FRIENDS. I'M HERE FOR YOU AND I'M SO SORRY FOR SENDING YOU HOME!!!!"