"Hello, HouseGuests!" Val's voice booms over the intercom. "Welcome to this weeks Power of Protection competition! Before we begin, we need to find out who will be playing alongside Trixie, Harley, Jay and Ryan in this competition. In front of you there is a bowl with names of the other HouseGuests, the HA will each pick two names to see who will be playing with them."
Trixie reaches into the bowl and selects...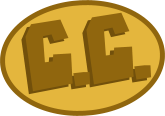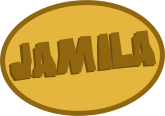 "C.C. and Jamila! You will be joining Trixie, Harley, Jay and Ryan. in this competition. The rest of you, please take a spot in the peanut gallery!"
Val waits for the HouseGuests to get settled and then continues.
"Welcome to the competition! Here's how it'll work: In this challenge, one by one you will try to guess which contestants faces are morphed into the picture in front of you! You will only be able to move on once you get each person right for each picture. The HouseGuest who completes this the fastest will win the POP! Understood?"
Hey guys! The challenge should be fairly simple. Each of you will complete THIS word search:
https://www.educaplay.com/en/learningresources/3681635/mh4_week_6_pop.htm
(words will be the MH4 Contestants and terms)
Any of you who are NOT in the game, please DO NOT PARTICIPATE. Only the top 10 scores show up and I need to see the scores of contestants that are still in the game.
Also, you will have to make an account to upload your score, but its quick and simple. You can do that here:
https://www.educaplay.com/en/registrar.php
NOTE: When completing the challenge you have to drag your cursor over the whole word to select it.
Here's a video to sort of put it into perspective for the RP:
https://www.youtube.com/watch?v=pAcOwOE_s3o
It's not like the word search, but just if yall wanna RP and its time based so I thought it made sense LOL.
Results to who is playing in the competition:
Another note for those competing: this is a STRENGTH competition! If your character is a ENDURANCE character you will add +15 seconds to your time. MENTAL will add +30 seconds and SKILL will add +45 seconds to your time.
As always you have 24hrs and if you have any questions feel free to ask!